My Story
Postage ony twice a week,Tuesdays and Fridays at the minute, due to Covid-19 pandemic in Northern Ireland.
Scents of Dreams is a home-based wax and natural handmade cosmetic (NaturAll range) business, since November 2016, from Co.Tyrone Northern Ireland.
I always like home fragrances, bought wax melts, candles.One day I just asked myself: Why not I make my own? So the story only started.....
Just a few words about my products:
Using high-quality candle wax and fragrance oils for my wax product, and high-quality natural ingredients and only essential oils for my cosmetic products. All of my supplier based in a UK. My products are mixed, poured, packaged, labelled by me. Wax products are CLP labelled and comply with current EU laws. All Cosmetic products has Cosmetic Safety Assessment Certification carried out by a qualified chemist , conforms with current Cosmetic EU legislation (same regulation after BREXIT) All my product tested for a long period, to make sure my customers getting a highest quality handmade product .

Andrea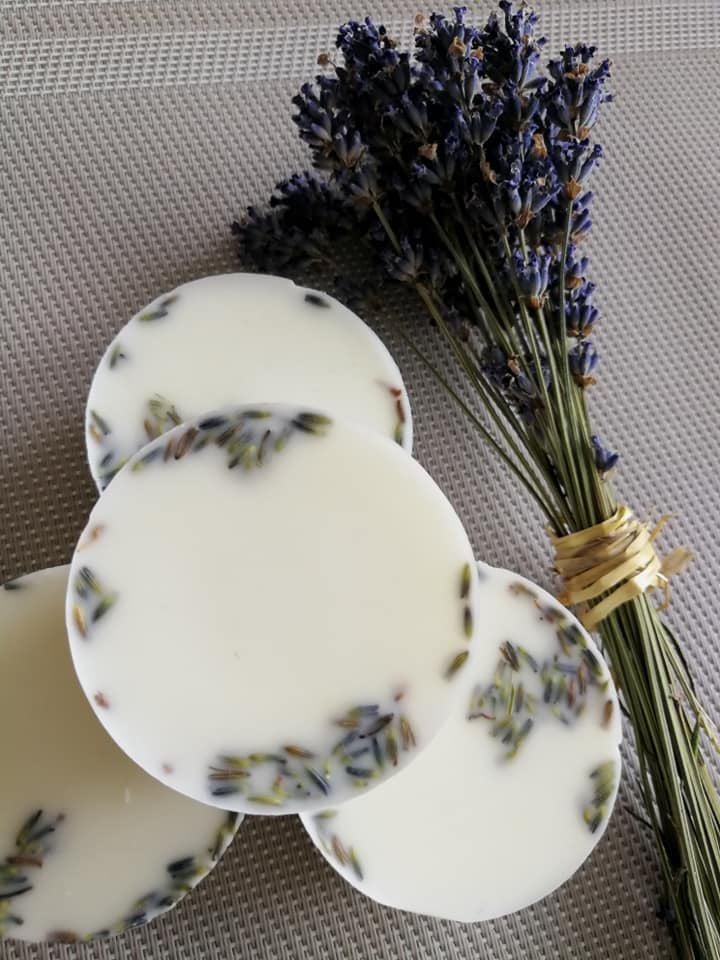 Lavender wax melt tart with petals